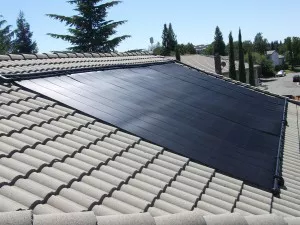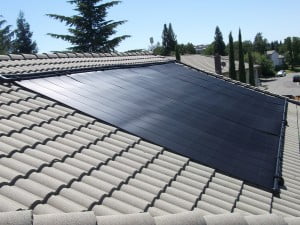 Heliocol is the worldwide leader in swimming pool heating with more systems installed annually than any other manufacturer. The company has kept this distinction for many years running. They also have the distinction of building the pool heating system for not just one, but three Summer Olympic Games: in Atlanta, Georgia; Athens, Greece; and Beijing, China. Total installations worldwide include more than 200,000 satisfied customers. Solaron has contributed to this list of manufacturing successes locally by being the #1 California Dealer for Heliocol since 2010.
The Heliocol Advantage in Design
Heliocol solar panels have a low profile, making them aesthetically pleasing and extremely wind resistant. They can reliably be installed on various roof surfaces, patio covers, and ground racks. They are also modular, meaning that a system can be shaped to fit various circumstances.
The Heliocol Advantage in Warranty
The standard Heliocol warranty is 12 years and includes the cost of parts & labor. On top of that, Heliocol offers parts replacement after the warranty too! If any component fails due to a manufacturing defect after twelve years, Heliocol will replace it at only fifty percent of the current cost. This manufacturer has great confidence in its systems because they have no moving parts and are built-in with UV and chemical protection, so Heliocol panels provide many years of reliable, trouble-free heating. Solaron has installed systems in Sacramento and the Bay Area that are still running and heating pools more than 15 years after their initial installation! Thus, we proudly and confidently stand behind every Heliocol system we install.
Free Solar Analysis
Helicol PDF Documents