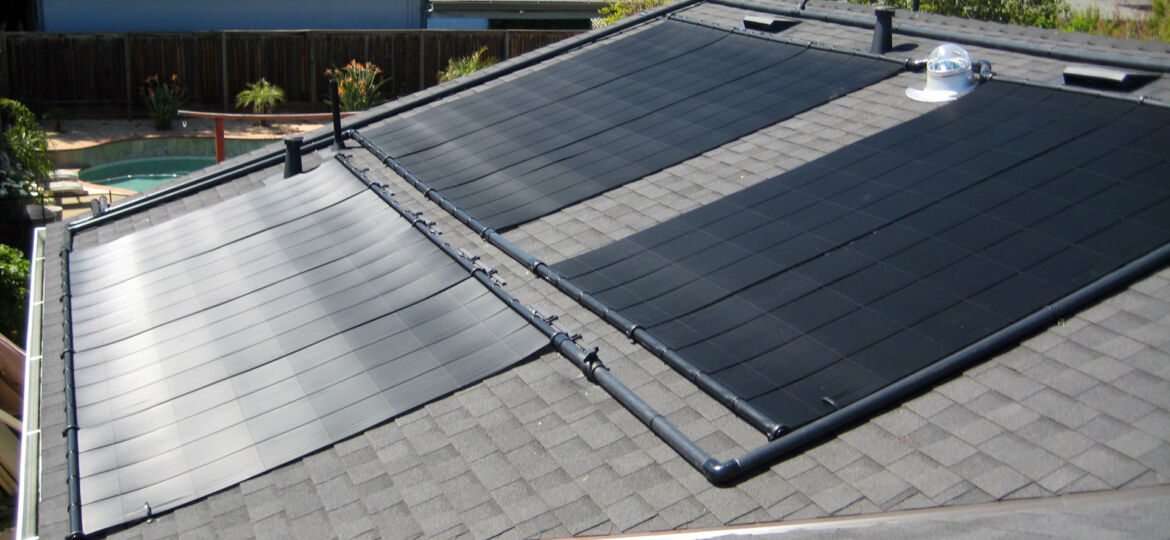 In the dynamic world of solar pool heating, Heliocol has etched its name as a symbol of durability, efficiency, and resilience. Especially when faced with the unpredictable fury of natural elements, be it strong winds or relentless rain, Heliocol emerges as the undeniable champion. Here are some reasons why you can trust Heliocol to stand up to the weather.
1. Built for High-Wind
Heliocol panels are the top choice for insurance carriers when it comes to installations in high-wind areas. This isn't just a coincidence. The patented design of Heliocol panels means there are 50%-60% fewer roof penetrations compared to other systems. Yet, these panels can withstand some of the most forceful winds in the industry. Robust construction ensures longevity and reliability, even in turbulent weather.
2. Unique Individual Tube Design
One of Heliocol's standout features is its individual tube construction. This ingenious design not only reduces wind-lift stress but also protects the roof against rain rot by ensuring rapid moisture evaporation. The mounting sled braces further support these tubes, maintaining their alignment and preventing abrasion due to natural thermal expansion and contraction.
3. Unparalleled Roof Protection
More than just being weather-resistant, Heliocol also works diligently to protect the most significant investment – your roof. The unique design ensures a roof-friendly installation with fewer penetrations. Additionally, its design encourages quick moisture evaporation, protecting your roof from rain rot.
4. Peace of Mind with Comprehensive Warranty
Resilience is best validated with trust. Heliocol extends this trust with an industry-leading 12-year warranty that includes freeze protection, augmented by a lifetime limited warranty. This warranty speaks volumes about Heliocol's confidence in its ability to stand strong against harsh weather conditions.
Heliocol is Built to Endure
When the rains pour and the winds blow, or any other force of nature attempts to subvert your swimming experience, Heliocol perseveres and helps your pool remain warm and inviting. Its ingenious design, coupled with robust construction, ensures homeowners get the best return on their investment. For those looking to invest in a solar pool heating system that can weather any storm, Heliocol is the unmatched choice, and Solaron is an experienced installer of Heliocol systems. Give us a call today, or schedule a free home solar analysis using our online form.