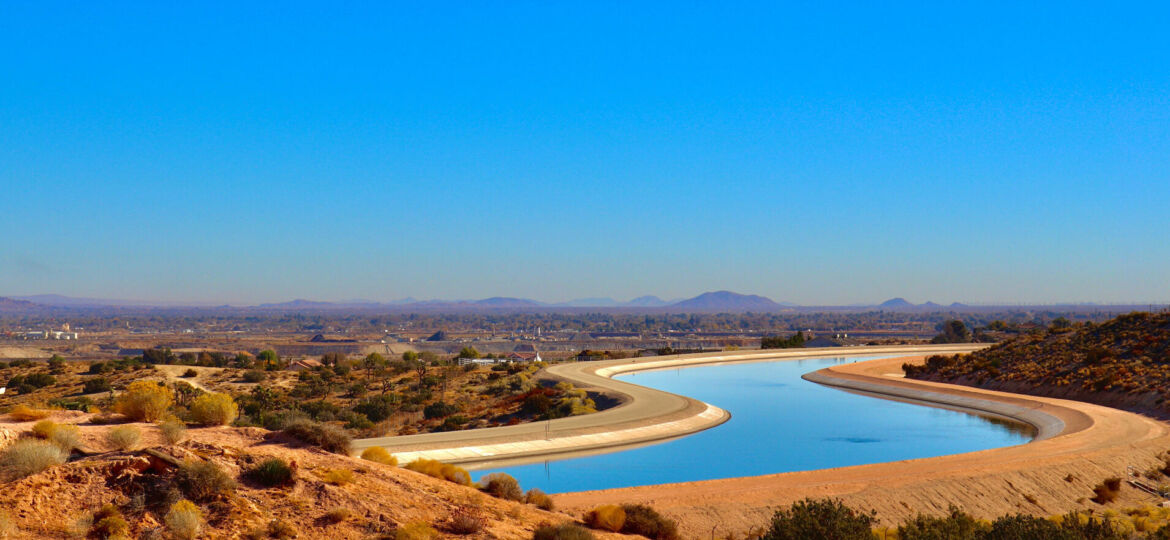 Practicality Studies Coming Soon
According to reports, the United States is experiencing one of its worst droughts in 1,200 years. California is certainly a part of that. Federal and State experts are doing all they can to make sure we continue to have the water we need. Last year, we discussed how solar panels are a drought solution, noting a study that proposed covering California's aqueduct system with solar panels. Starting in mid-October, California will actually begin Project Nexus, an experiment to not only reduce water loss in California but provide abundant electrical power as well.
Details on Project Nexus
The Turlock Irrigation District is spearheading the $20 million project, funded by the State. At two locations the project will cover water canals with solar panels and measure the effects. One location will have a 500-foot span along a curved part of a canal, and the other will cover a straight portion spanning about a mile long. The project expects the solar arrays to reduce water evaporation, avoid using other land for solar farms, reduce algae growth, and hinder the invasion of weeds in the areas. The project will also help California meet its renewable energy goals, which include achieving 50% clean energy generation by 2025.
Project Nexus is a proof of concept experiment. According to the study, if all 4,000 miles of canals in California were covered with solar panels, the State could produce 13 gigawatts of renewable electrical power. It's estimated that 1 gigawatt is enough to power 750,000 homes, which means covering the aqueduct system with solar panels could provide enough power for over 9 million households. The study also calculated that covering California's network of canals could stop 63 billion gallons of water from evaporating.
While the country of India has already implemented a similar design over their water canals, this project will be the first of its kind in the United States. According to Roger Bales, professor of engineering at the University of California, the canal system in California is the largest canal system of its kind in the world. The system gathers water from northern areas above Sacramento and snakes it across the entire valley to Southern California, where 80% of water use occurs for people and farmlands.
No Need to Wait for Solar
Project Nexus is expected to break ground in October 2022, and both locations will be completed by the end of 2024. Even so, if the proof of concept succeeds, it might take many more years to cover the entire aqueduct system. Right now, the best way to help California reach its renewable energy goals is to install the most efficient photovoltaic system available on as many California rooftops as possible. Solaron works exclusively with the best solar panel system on the market: the SunPower Equinox comprehensive solar power system. Not only are all components of the system designed to work and fit together as a unit, but the whole system comes with the only 25-year warranty in the industry.
Sure, placing the best solar panel system available on your rooftop might not save water, but it will definitely save you from rolling blackouts and heavy utility bills. As California continues to look for resourceful and innovative ways to save water and generate electricity, you can rest assured you are doing your part. To learn more about photovoltaic power for your home or business, give Solaron a call and let our specialists provide answers to your questions. You can also use our online form to schedule a free solar analysis for your home.