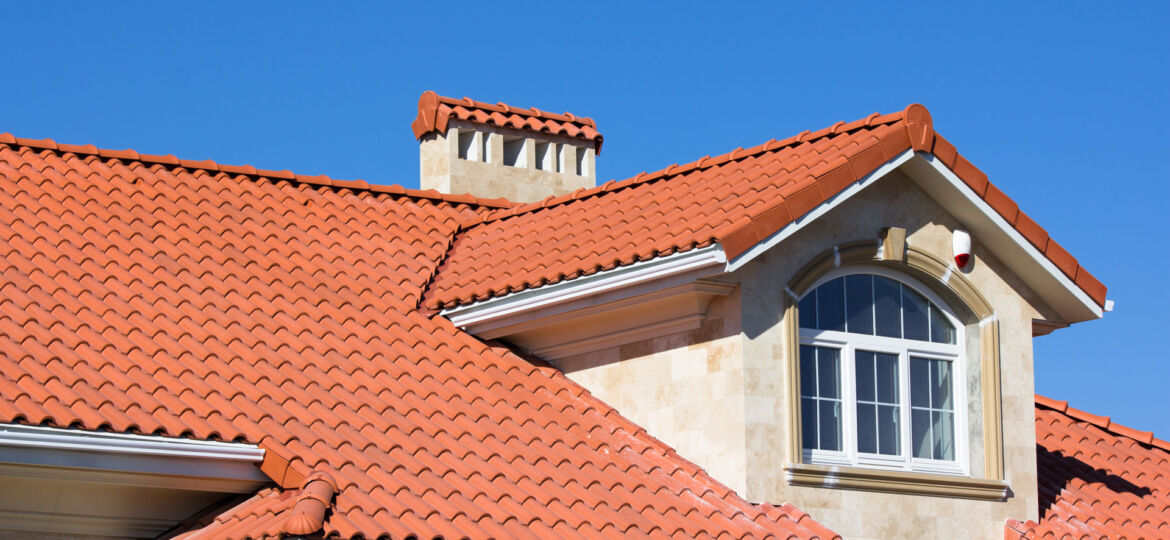 A very common style of roof in California is called Spanish tile, sometimes referred to as terra cotta. This style features hundreds or even thousands of interlaced cement or clay tiles that will break under excessive pressure. Original examples have lasted for centuries around the world, but due to their nature, many homeowners with this style of roof are hesitant about installing a photovoltaic panel system. Thankfully, Solaron uses SunPower systems to install panels on Spanish tile roofs that preserve the roof's integrity and the value of the home!
A Traditional Roof Covering
Clay tiles are one of the oldest roofing materials available, dating back thousands of years. The Spanish style of these tiles is known to keep homes cooler than other roofing materials. The tiles are typically made from cement or clay, formed into the shape of a "W", an "S", a simple half cylinder, or a flat shingle. They are lightweight, meaning they weigh less than 9 pounds per square foot. Their design requires the installer to have greater experience, compared to other materials. They are not suitable for all environments, and pest control measures are needed for certain types of roof. Despite some of the extra steps needed, they are seen throughout California and the Southwest. The tiles can break under weight, so it's rare that you will see homeowners or installers walking on the roof. Installing an array of solar panels on Spanish tiles requires a specialized method.
SunPower's Solution for Spanish Tile Roofs
SunPower uses a technique called an inset solar installation, or "comp-out". The process begins with removing tiles in the specific place where the panels will reside. Then composite shingles are set in place of the original tiles. Transition areas are reinforced with sheet metal flashing and then sealed so the roof is still waterproof. The result looks like an indentation in the roof, or footprint, in the exact dimensions of the solar array. A solar expert from Solaron installs the solar array on the composite shingles, effectively filling in the footprint. After the array installation is complete, the area around the perimeter of the solar array is filled in with some of the previously removed tiles. Once finished, it looks like a low-profile solar system design. Extra tiles that were replaced by the composite shingles can be kept in case you need to replace other tiles. Remember that all costs for your solar upgrades are eligible for the Solar Investment Tax Credit.
An inset solar installation is a wonderful way to have your Spanish tiles and your solar panels work together, giving you shelter and electrical power simultaneously. To find out more about this method or how you can benefit from photovoltaic power, please give Solaron a call. You can also use our online form to schedule a free solar analysis for your home.