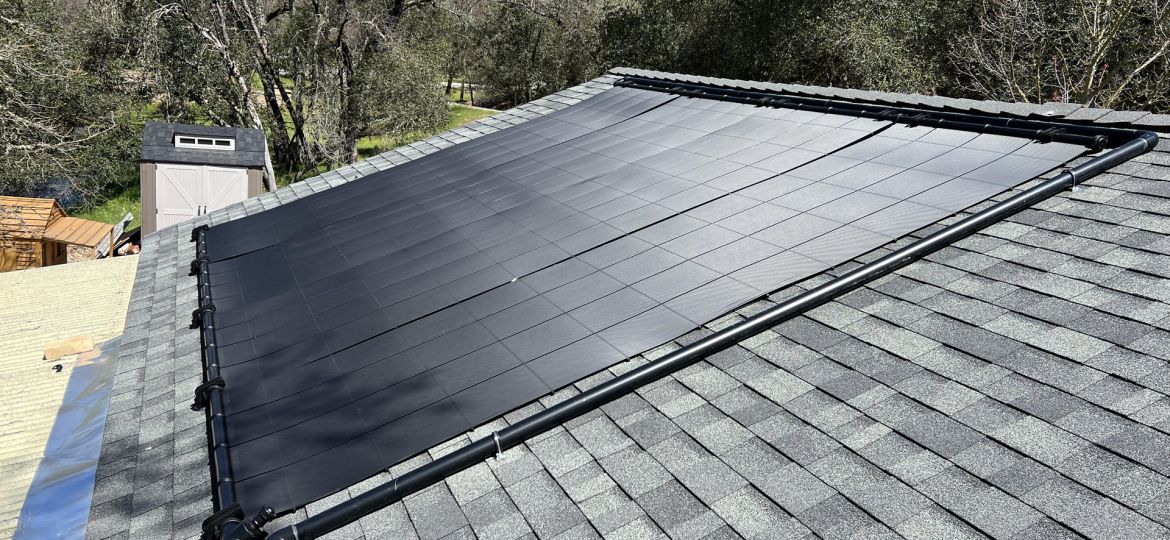 Solar Pool Heating Installation with Heliocol
As a leading installer of Heliocol solar pool heating systems, Solaron understands the importance of secure and versatile mounting for solar panels and collectors. Heliocol's unique mounting system sets it apart from traditional designs, offering a range of benefits to customers seeking reliable and efficient solar pool heating. Let's explore the innovative features of Heliocol's mounting system!
One-Piece Unibody Construction
Heliocol's solar collectors are designed with a one-piece unibody construction, ensuring the utmost durability and leak-proof performance. The pieces are fused together, making welded connections unnecessary. This design eliminates the need for silicone or glue, providing a seamless, reliable connection between the tubes. This construction provides a long-lasting maintenance-free system.
Individual Tubes
Heliocol solar collectors feature individual tubes, allowing for optimal alignment and even weight distribution across the entire system. Instead of a canvass or integrated design that could get caught in the wind like a sail, this design lets the wind pass through, avoiding lift or drag – even with heavy wind. Using individual tubes allows for moisture evaporation, eliminating the risk of rain rot or standing water. This design also captures more heat than thinner models or reflective versions.
Mounting Sled
The mounting sleds are clamped to the underside of the solar collector panel. These sleds keep the individual tubes in alignment. They also create a buffer between the tubes and the shingles of your roof, thereby preventing abrasion when the panels or the shingles expand and contract due to temperature changes. The mounting sled is designed to provide a secure and stable base for your solar collector panels. It also offers flexibility in installation, accommodating various roof types and configurations.
Panel Clamps
The Heliocol solar pool heating system uses patented panel clamps instead of rubber hoses that decay under the California sun. Heliocol's patented clamps are designed to endure, saving you time and money on maintenance and clamp replacement. Heliocol panel clamps also allow the collector panels to be mounted closer together for better efficiency. These clamps are easy to install and remove, improving time for maintenance and repairs when necessary.
Gator Clamps
The Gator Clamps are a key component of Heliocol's mounting system, offering a robust connection between the solar collectors and the mounting sled. They offer strapless mounting, which allows for expansion and contraction in the heat, resulting in fewer roof penetrations. They also prevent damage to the solar collectors and ensure long-lasting performance.
Open Flow Design
Every individual tube opens into the header, increasing flow and virtually eliminating backpressure, saving wear and tear on pool pumps. It also maximizes heat absorption. This design results in efficient heating and reduced energy costs for the pool owner.
Swim More Often!
With its unique features and components, Heliocol's mounting system sets a new standard in solar panel installation, offering customers a reliable, efficient, and durable solar pool heating option. That means you'll be able to enjoy your pool for more months of the year than your neighbors who don't have Heliocol's solar pool heating for their home. If you want to learn more about Heliocol's innovative mounting system or discuss solar pool heating options for your home, please don't hesitate to contact Solaron. Our expert team is here to help you make an informed decision. We'll guide you on your journey towards a more sustainable, energy-efficient pool heating solution. When it comes to your home swimming experience, we want to help you raise the bar, not the roof.