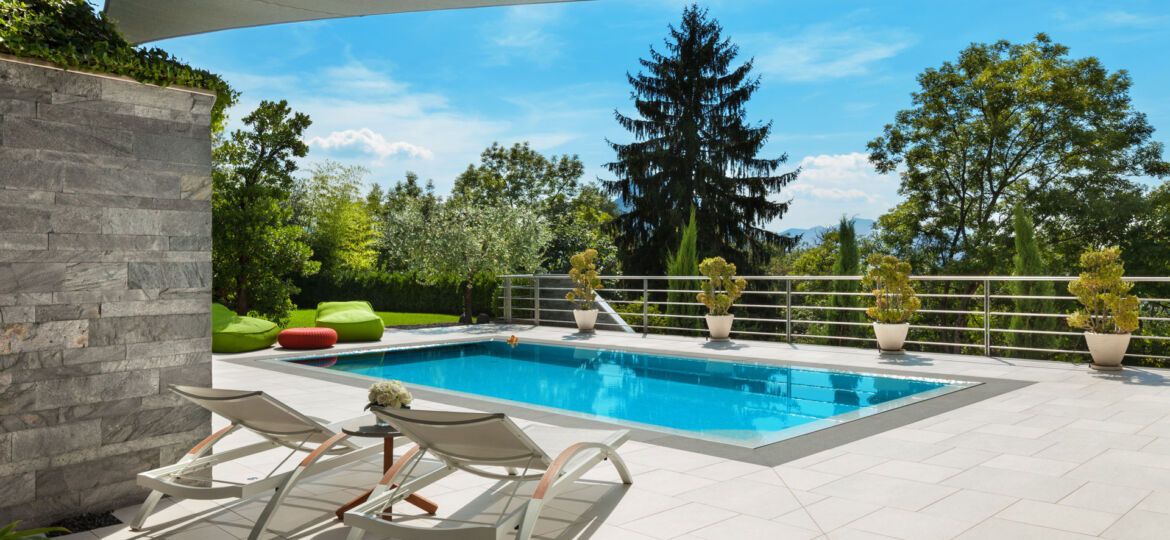 In January and February 2021, areas of the Sacramento Valley reported daytime high temperatures of 70 degrees or more. Average temperatures during those months range around 55-60 degrees. Long-term predictions indicate higher temperatures during winter months is something we'll need to get used to. What does that mean for Sacramento solar options?
Remember that SunPower photovoltaic cells convert sunlight into electrical energy, not heat. Since the sun will still rise and set during the winter months as it always has, we rest assured that it will provide sunlight for all homes and businesses using Sacramento solar electricity. But Solaron offers another solar product that does rely on heat: Heliocol solar pool heating. Before we go into why we bring this up in winter, let's discuss how solar pool heating works.
What is Solar Pool Heating?
Solar pool heating is a system that adjusts the water temperature of your swimming pool to comfortable levels. You might have seen these panels on homes in your area – they are typically black, non-reflective, much thinner than photovoltaic panels, but still durable and wind resistant. This system diverts water from your swimming pool to the panels. Inside each panel is a series of tubes that expose the diverted water to solar heat collected by the panel. The water temperature increases, and it's returned to the pool. An adjustable thermostat monitors the water temperature and tells the system when to stop diverting the water, so the pool is always at your desired level of comfort.
Benefits of Solar Pool Heating
This system not only increases the temperature of your swimming pool to your desired level but reduces temperature in the summer when cool breezes blow across your roof at night. The solar panels expose the flowing water to the cooler air temperatures, so your pool doesn't become a hot tub. Since a solar pool heating system gets attached to your existing pool circulation system, it uses the swimming pool pump you already have. And with essentially no moving parts, solar pool heating systems are virtually maintenance-free and last a long time. They save thousands of dollars when compared to gas or electric pool heating systems. They also improve the environment by not relying on fossil fuel consumption – which helps to reduce "Spare the Air" days in the Sacramento area.
A Side Effect of Warmer Winters?
Starting installing a solar pool heating system now and it will be complete when you most want to use it — in early spring! Once completed, you can enjoy your swimming pool earlier in the spring and later in the fall. Not only that, but if 2022 is anything like 2021, early spring may actually become late winter! To find out more about Heliocol solar pool heating systems contact Solaron. You can reach us with an office call at (916) 631-9293 or schedule a free solar analysis using our online form.