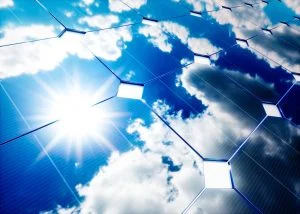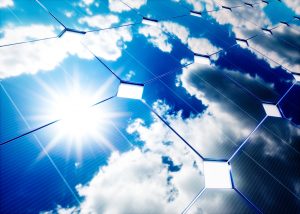 Scientists initially described the photoelectric effect in the 19th Century, demonstrating that sunlight has the power to produce electricity if it falls on specific metals. Even Albert Einstein was occupied in solidifying our knowledge of how this phenomena functions. Today, Solaron uses this scientific law to assist Concord households generate their own electricity using photovoltaic panels.
What Makes a Solar Panel?
Solaron exclusively installs photovoltaic panels manufactured by SunPower, a leading designer of photovoltaic cells. These cells are linked together to generate panels of numerous sizes and electrical configurations. Based in California, SunPower uses the tremendous quantity of sun here in our state to spur research that designs photovoltaic panels that consistently outperform the endurance and output of their competitors.
Putting Panels Together
Many panels are linked together to generate enough power to run a house. Most properties have a limited amount of area that can be dedicated to photovoltaic panels. Here is where the SunPower superiority continually shines! By making only the most powerful photovoltaic panels, Solaron makes it simple to maximize your system output, even when little space is available. And the SunPower connection system is made to be enduring, yet speedy to connect, minimizing the time you have to wait for your system to be operational.
Transforming Into Useful Energy
To alter the direct current (DC) electricity generated by the photovoltaic panels to power the alternating current (AC) devices in your house, Solaron installs an "inverter" inside the photovoltaic system. This component thus alters the electricity to a form your house can employ. As a result, photovoltaic panels cut your costs, limit your carbon footprint, and improve the value of your property.
Start Using Solar Panels
You too may take advantage of the huge amounts of sunlight found in California! Installing a photovoltaic panel system from Solaron cuts your costs, minimizes your household production of greenhouse gases and starts you now on power's future. For more details about how photovoltaic energy will work for your house, contact a Solaron representative at 916-631-9293 for a free solar analysis and quote.