Installing Solar Power in El Dorado Hills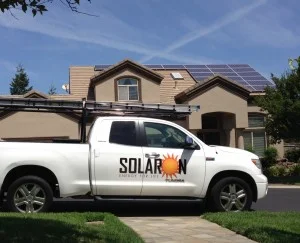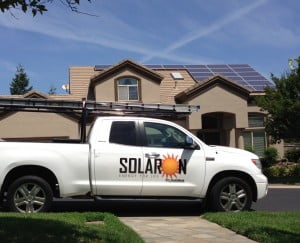 There are many solar power contractors in El Dorado Hills who want you to think that the bottom line in solar power is about nothing but cost. You may think differently, however, when a cheap "twenty-year" installation does not perform as expected and the business is nowhere to be found! So go with Solaron in El Dorado Hills for photovoltaic panels and heating designs known for their quality and backed by the reviews of thousands of delighted property owners.
Solaron provides El Dorado Hills with the following services:
For photovoltaic panels made only by SunPower, come to Solaron. We create designs to fit any property and that work with your budget.
Why heat thousands of gallons of water with carbon-emitting gas when you can simply employ the renewable power of solar? Solaron provides Heliocoil pool heating designs for reliable temperature gains throughout the cooler months of spring and fall.