Commercial Pool Heating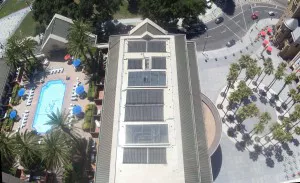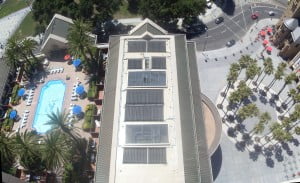 Commercial swimming pool heating has never made more money sense than today! Solaron installs Heliocol heating systems for family pools located at apartment properties, condominiums, motels, hotels, fitness centers, and others. A Helicol heating product for any of the above properties reduces utility costs, replacing propane or natural gas.
Even better, companies do not have to pay the complete cost of installing a solar swimming pool heating system. Generous rebates are available to help pay the expenses involved in using solar heating with multi-family swimming pools. Saving on gas expenses and the product installation is a win-win proposition for companies in California!
Solaron handles all stages of solar swimming pool heating installations in El Dorado Hills, including design, engineering and permitting. Our workers install the swimming pool heater and our staff makes sure that you receive any available rebates. For more information about how Solaron can help you to effectively warm your recreational pool, contact us today at 916-631-9293.
Free Solar Pool Analysis