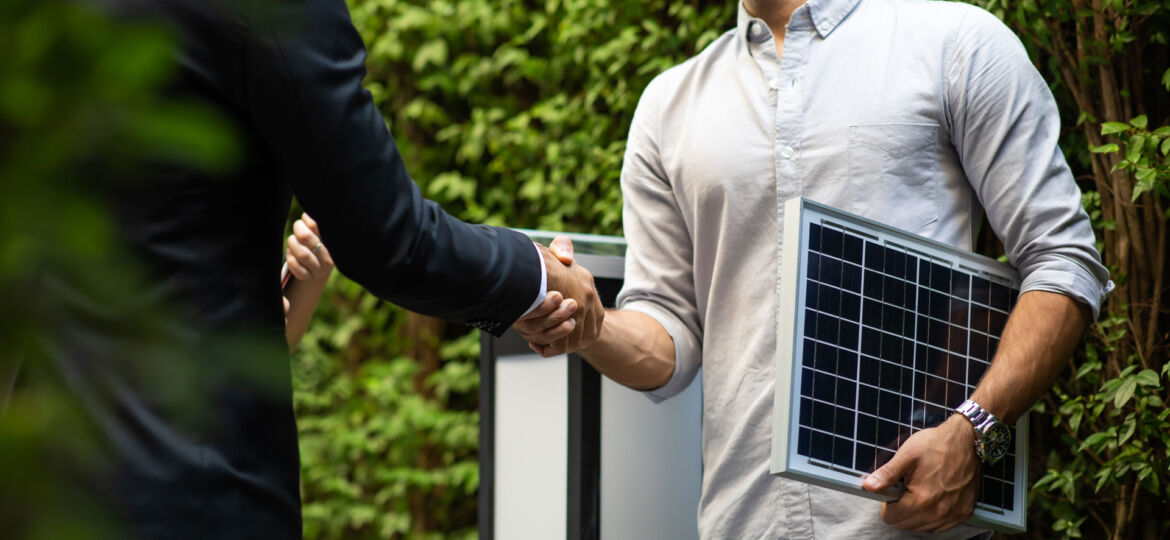 Knowledge is power. A solar consultation gives you such power. When you know the specifics of your electrical usage, as well as which solar panel systems will help meet those needs, you are empowered to make the best decision for your household. Perhaps you want more details on a heating system for your swimming pool, or a photovoltaic system to generate electricity, or maybe an understanding of both. Solaron in Sacramento uses all their resources to calculate the best deals to help you reach your solar power goals. It all starts with two types of information.
Location, Location, Location
No doubt you want your photovoltaic system to generate enough electricity to make it worth your while. Solaron takes the time to discuss your needs with you, and what you'd like to see out of a solar panel system. Along with that, we find out how much electrical energy can be generated by the available space on your property.
We take a detailed look at your home using online satellite imagery. Since most photovoltaic systems are installed on rooftops, we calculate the usable surface area for your roof and come up with multiple solar panel configurations for comparison. If you have open property and are interested in ground-mounted solar systems, we consider that option as well. We also take note of nearby trees, fences, buildings or other items that might produce shade in the target areas. The more shade in those areas, the less sunlight that can be converted into electricity. When we arrive at your home, we verify our calculations in person and take additional measurements, making sure your system is the best it can be.
How Much Electricity Do You Use?
The sun changes position seasonally, offering higher temperatures in summer and lower ones in winter, making most of us adjust the thermostat a few times throughout the year. That means you use different amounts of electricity at different times. Collecting twelve months of data on your electric bills gives us a better view of how much electricity you use in the long term. It identifies pattens of usage, like how much you currently spend on pool heating and electricity. It also gives us raw data as to how many kilowatt hours of electricity it takes to run your household.
Please remember that Solaron uses this information to determine what photovoltaic solar system would best suit your needs. Our analysis uses data on the available rooftop or property space, your usage patterns, and even things like your intentions toward electricity storage and electric vehicles, to calculate how many panels your home needs. We even let you know how much you can expect to save on your electric bill with the system in place. What's more, we make sure to answer any follow-up questions you may have, making sure you understand your options and are satisfied with the analysis.
One of the best things about a solar consultation from Solaron is that it's free. We empower you with knowledge of what solar system would best suit your household at no cost to you. To get this free solar consultation started, give us a call at 916-631-9293 in Sacramento, or 408-292-4328 in the Bay Area. You can also use our online form to set up your free solar analysis.