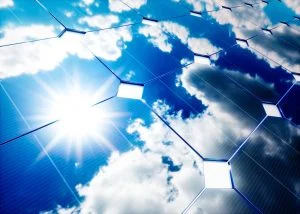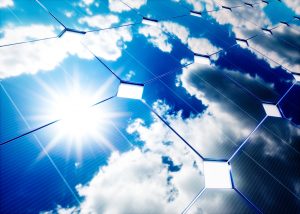 Scientists originally described the photoelectric effect in the 19th Century, realizing that sunshine has the ability to create electricity when it touches certain metals. Even Einstein was involved in furthering the knowledge of how this phenomena works. Today, Solaron uses this natural law to help Walnut Creek homeowners produce their own power using photovoltaic panels.
What Goes Into a Solar Panel?
Solar panels, also called photovoltaic panels, use multiple photovoltaic cells to produce specific watts of power. The best photovoltaic panels available for residential use come from SunPower, a company found in California. SunPower creates photovoltaic panels with two advantages over their competition. First, their individual photovoltaic cells have class-leading efficiency – producing more power when exposed to the sun than cells offered by other manufacturers. Second, SunPower cells are durable – they have a very long lifespan and are guaranteed to produce class-leading amounts of power for 25 years. Solaron equips only SunPower products in its designs.
Connecting Panels Together
Many panels are combined together to produce enough electricity to run a household. Most properties have a set amount of space that can be given to photovoltaic panels. Here is where the SunPower superiority always shines! By offering solely the most powerful photovoltaic panels, Solaron makes it possible to maximize your system output, even where minimal space is available. And the SunPower connection system is made to be durable, yet simple to connect, minimizing the time you have to wait for your system to be operational.
Making Helpful Power
To transfer the direct current (DC) electricity created by the photovoltaic panels to power the alternating current (AC) devices in your household, Solaron installs an "inverter" in the photovoltaic system. This component thus changes the electricity to a kind your household can take advantage of. As a result, photovoltaic panels lower your bill, reduce your carbon footprint, and improve the value of your home.
Start Using Solar Panels
You too may take advantage of the large amounts of sunlight found in California! Installing a photovoltaic panel system from Solaron cuts your bill, lessens your household production of greenhouse gases and starts you now on electricity's future. For more details about how photovoltaic energy will work for your household, contact a Solaron technician at 916-631-9293 for a no-obligation solar analysis and quotation.
Free Solar Analysis